Camping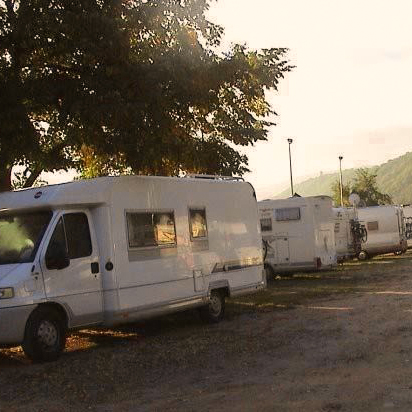 Booking by phone +7 (495) 626-23-33
Camping in Konakovo River Club is a comfortable flat area for car travelers. It is a protected area on the first line of the Volga with all the necessary utilities for a comfortable stay in «homes on wheels»: electricity and water, summer showers, toilets, wash basins, containers for garbage and barbecue area on the riverside, and also for camping guests — the entire infrastructure of the hotel complex Konakovo River Club.
Great holiday or weekend on the banks of the Moscow sea, an unforgettable stop during your tour, unique nature, in the «house on wheels», with services of a modern hotel in Konakovo River Club!
IN THE CAMPING AREA:
technical water
summer showers
bathrooms
wash basins
barbecue area
containers for garbage
IN THE PRICE INCLUDED:
Breakfast and lunch buffet*
kids club Kapitoshka (Sun-Thu from 10:00 to 20:00, Fri-Sat from 10:00 to 24:00)
gym (24 hours)
American pool (24-hours), professional marker
table tennis
entertaining and show programs
broadcasting of sports events and movies in the sports bar
secure Parking on the territory
Wi-Fi in the common zones
FREE SERVICES IN THE ROOM:
crib or playpen, tray, potty, footstool to the sink
vase for flowers
iron and ironing board on each floor
wake up call
delivery of mail in the room
call taxi
background information on the city
first aid kit (at the reception), call an ambulance
THE PAID SERVICES IN THE ROOM:
room service
minibar
laundry
order of flowers
room decoration
babysitting
* When occupancy is less than 6 %, the hotel has the right to change the system «buffet» on the set menu.